We are having a site CT Call. Check it out!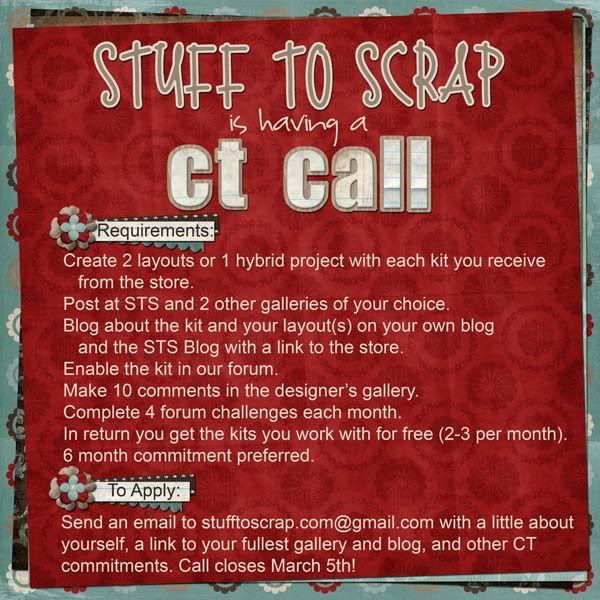 Requirements:
Create 2 layouts or 1 hybrid project with each kit you receive
from the store.
Post at STS and 2 other galleries of your choice.
Blog about the kit and your layout(s) on your own blog
and the STS Blog with a link to the store.
Enable the kit in our forum.
Make 10 comments in the designer's gallery.
Complete 4 forum challenges each month.
In return you get the kits you work with for free (2-3 per month).
6 month commitment preferred.
To Apply:
Send an email to
stufftoscrap.com@gmail.com
with a little about
yourself, a link to your fullest gallery and blog, and other CT
commitments. Call closes March 5th!