My hubby turned 30 this year. He was born in the 1980 and so I thought it would be perfect to throw him an 80's themed party. Then when it came to scrapping the photos I could never find the perfect kit, so I decided to create
Totally Awesome.
Let's take a look at the great work my CT did...thanks gals!! And welcome to my newest members Steph, Laura, Donna and Stephanie. I am so happy to have you!!!
And here is your first look at the kit.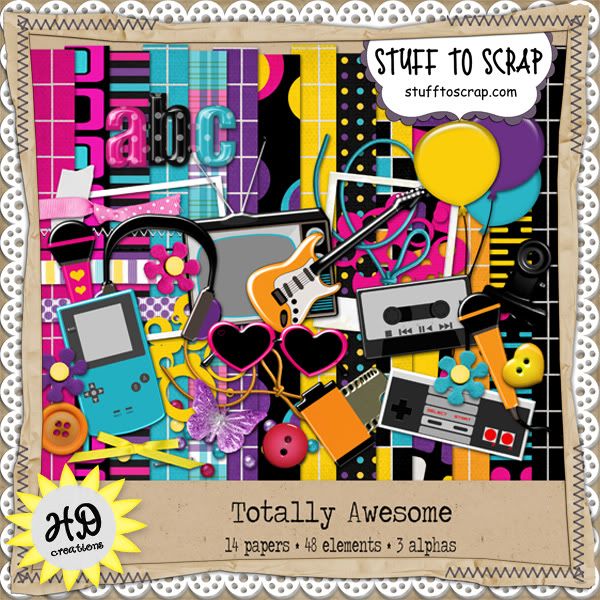 And the papers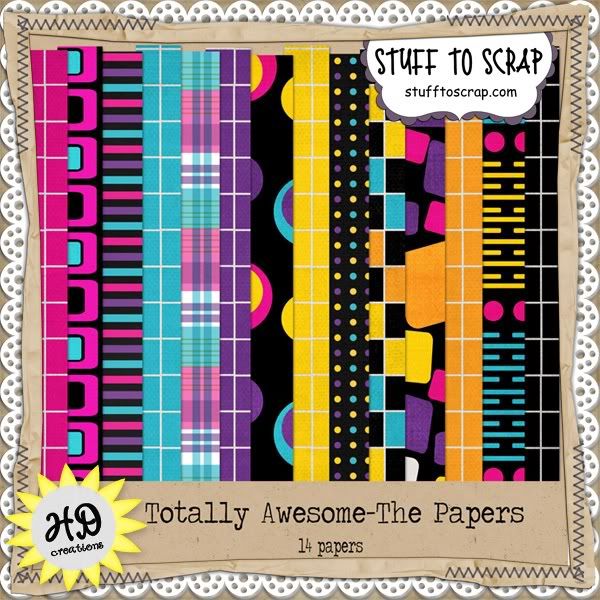 And you can also pick up the cardstocks as an add on
And check out the
QPs
you can pick up as well.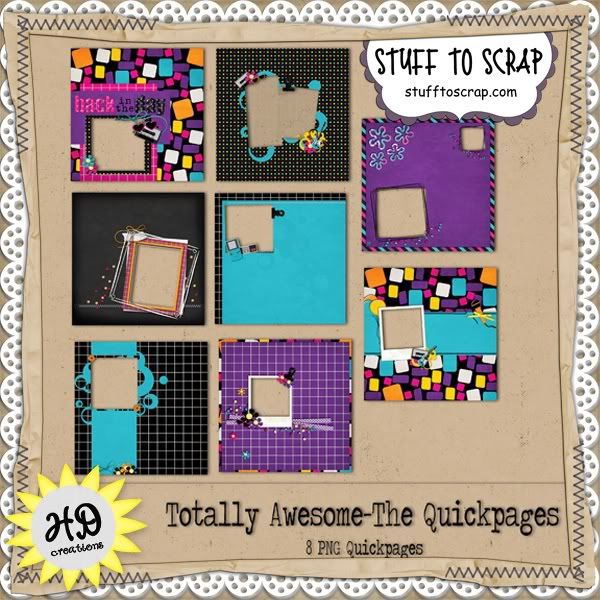 You can pick up the kit and QPs for 30% off. Also if you buy the kit you can get the cardstocks for free with this code HDC_ta_cardstockaddon, but only good until next Friday. So hurry on over!!!
Happy Scrapping!!