Have you seen this kit by Seal Scraps? It's called The One That Got Away. There are 23 Papers, 51 unique elements (along with some recolored ones), and 2 alphas: a full silver alpha and a mixed case scribbled paper alpha. This kit is perfect for your fishing pictures, and I used mine for an aquarium visit since we haven't been fishing in a while. I love all the elements she has in this kit and the cute alpha.
Here's a preview (not all elements or papers are shown), it's click to her store: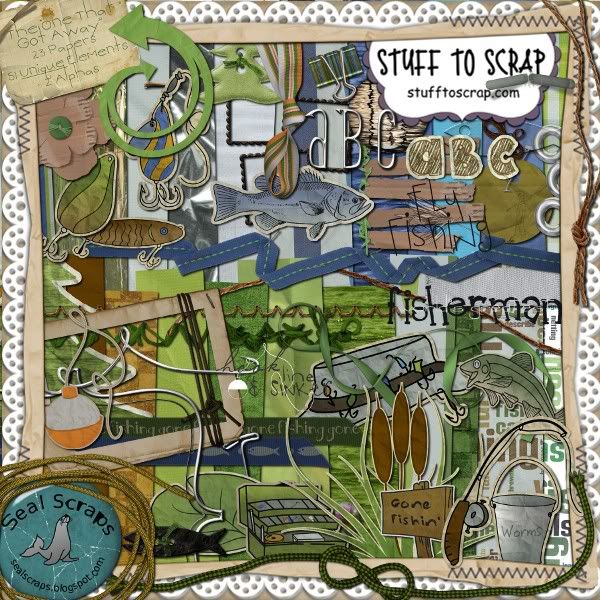 Here are a couple of layouts I did with the kit, they are both from our visit to the Aquarium earlier this year.
Hope you enjoy your scrapping!
Tricia