My son just loves soccer. He had such a great season and loved every minute of it. So I knew that I needed to make a kit to scrap the 400+ photos that I have. I also knew that not every kid has the same team color and so with that being said I being you
On the Field
and On the Field-Team colors minis.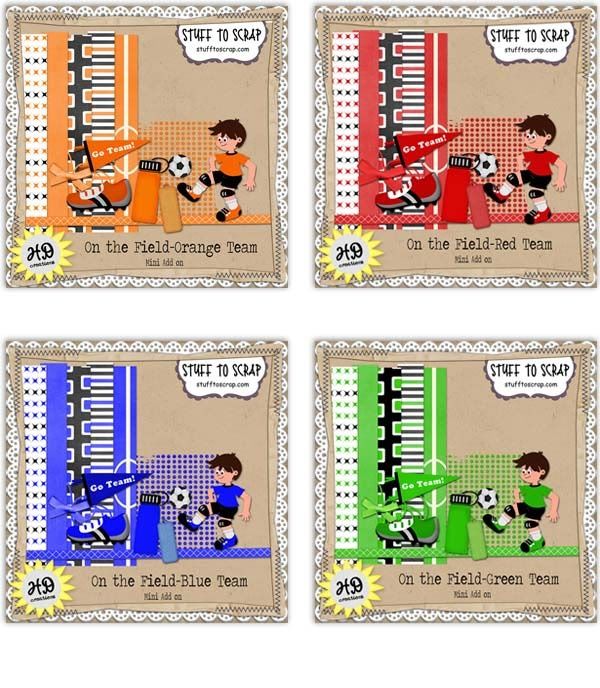 And here is the good news. With your purchase of the main On the Field Kit you get a coupon code for one free On the Field Mini Add on for FREE. So now you can get the right color for you. Here is some inspiration from my CT.
Also this week I have my first set of templates. They are called
"Duos" Templates.
I just love the way they turned out and I just love templates. You can really get a jump start on a layout and you can also make it your own by flipping it, rotating it, cropping it and really making it yours. Some of the layouts above used the templates.
Want to win my new kit...head on over to my
blog
for more details.
Also the new kit, minis and templates are all on sale this week for 30% off, so hurry on over and get it while it is on sale.
Happy Scrapping!!!