Good morning all of you in digiscrapland! Hope you are having a wonderful day! I'm here to make it even better with a preview of some of the great deals you can get at Stuff to Scrap today. Here is what is in the $2 bin today (plus some more). Images are linked to the $2 bin at the store.
Scraps N Pieces has their At The Fair kit and QP pack and their At The Horse Races kit in the $2 bin today
HD Creations has Spring Flower and Daisy Doodle for $2 each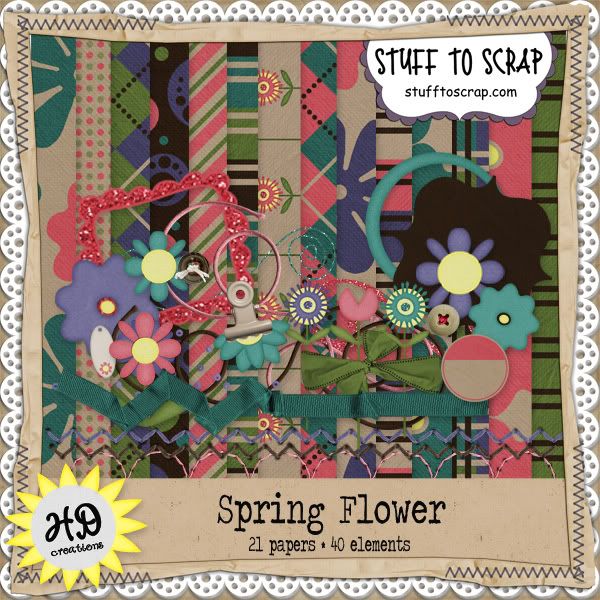 Becky Young Designs has put in her fun and bright Beach Cruisin kit and QP pack
Look at these fun $2 kits from Rainamoon Scraps. She has Butterfly Garden, Cafe Au Lait, Go Green, and Summer Sorbet
Next we have Spring Day, and Stars and Stripes from Ivory Keys, one of our kind of new designers here at Stuff to Scrap.
Jenasis Designs has her Posh Baby kit and Word Art Pack for you along with her Puckered Kiss kit
The Scrappy Kat has TONS of stuff for $2 today. Here are a couple of them……
Jolly Kids Creations is having her grand opening, so everything in her store is $2 or less! Here are a couple for you to see
Like I said, there are lots more. So fill up your shopping carts with these awesome deals!