It's $2.00 Tuesday time again at STS! :) Check out some of the cute goodies some of the designers have in the bin for you this week!


Coming Up Spring is a kit that would be perfect to help you scrap all those spring photos or any photos of the outdoors. The colors are soft and great also for any photos of your little ones.


See You Later Alligator is a fun, whimsical love letters kit that contains envelopes, note paper, hearts, a mailbox, alligators and so much more to scrap your layouts of your loved ones.

If your kids are as fond of muddy messes lately as mine, you definitely need to get out your camera and capture those moments and then get this kit

With a very pretty palette of colors this is a perfect kit for all your pictures, specially for those photos in gardens, strawberries and blueberries picking.
When you buy Oh My Berries you can get the Add On for free using the code AC_Free_AddOn.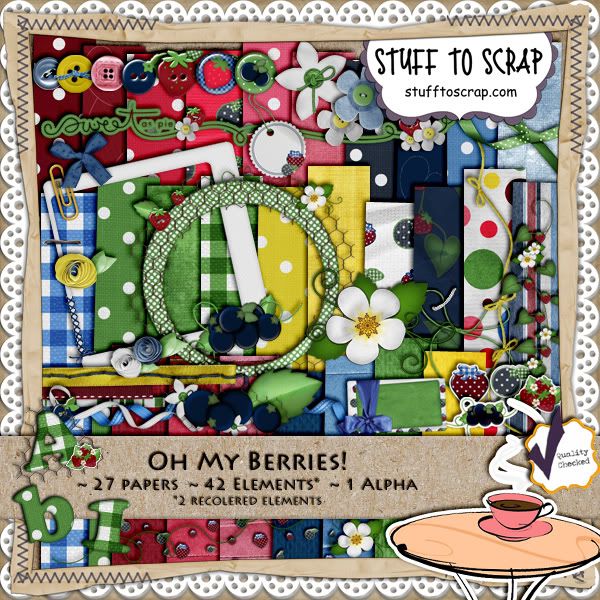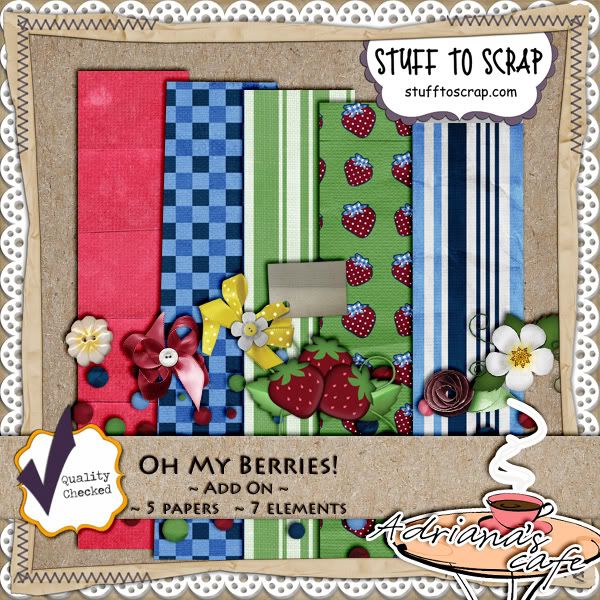 A cute, sweet and colorful kit, perfect for any children adventure in the yard on those beautiful sunny days!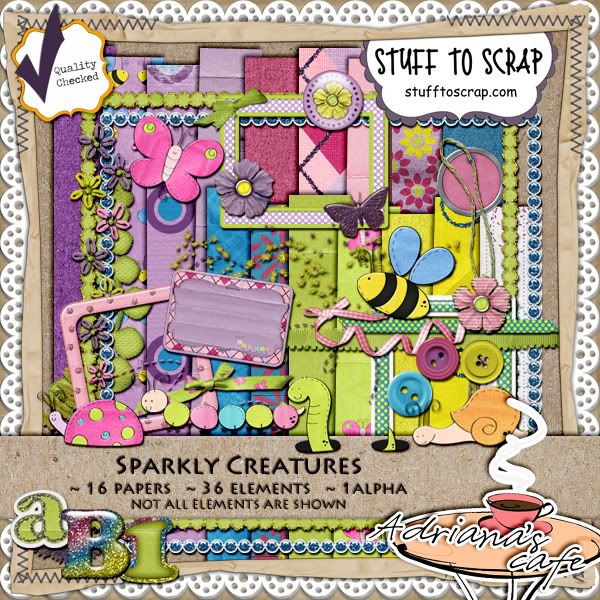 A great kit to scrap those enjoyable moments of eating ice cream. With it's pastel colors this kit works great for babies as well!
This brightly colored and fun kit was originally inspired for my love of Zumba. However, it's great paper textures and patterns and the great embellishments make this kit perfect for all sorts of exercise photographs as well as those fun everday ones as well.

Have a celebration coming up or have one that you have not yet scrapped? Don't let the name "Birthday Memories" fool you. This kit is perfect for birthdays as well as lots of different celebrations.
Lazy Days of Summer is a fun bright kit for those hot days enjoying the sun and water.
One of their biggest sellers, Graffiti, is on sale for only $2.00 and since this kit is a MEGA KIT this is an amazing deal! Teen grunge is the best way to describe this very masculine kit. But of course there are a few flowers so you can create hip girl layouts as well.

The Graffiti Quick Page pack is just as big as the kit itself! There are 13 different 12x12 quick pages!

I Am A Survivor is an amazing Cancer Fighting/Relay for Life kit. But with these bright colors you can create pages for birthdays and everyday celebrations as well!

Do you have a cookie selling pro at your house? This cute kit is great for all sorts of girl scout type layouts, from meetings to patches to cookie selling, we pretty much have you covered whether you have a Daisy, a Brownie, or a Girl Scout.
This is a great kit for all of you with little Cub Scouts running around your house. You can scrap everything for your bobcat, wolf, bear, webelos, pinewood derby, arrow of light plus lots of other stuff.
Need a kit to scrap those little ladies or older ladies in your life? Then
"The Girl"
by Scrappin Serenity is the kit for you! It's full of all things girly! Pick up
the quick page
set to get your scrapping done faster! Scrappin Serenity will have a matching brag book freebie on
her blog
to this kit today too!
Ever After
by Scrappin Serenity is the perfect kit for scrapping that beautiful princess in your life. Does your little one love to day dream for her prince charming? Ever After is a fairytale meets dreamland kind of kit. Need to get your scrapping done in a flash? Then pick up the matching
Quick Page Set.
Scrap your spring photos with this bright and fun spring kit.
Snuggly Blanket is a soft and cuddly kit that just hugs you with its beautiful palette of pinks, greens, creams, and browns.
This kit is great your boy photos or just your everyday photos.
This kit is perfect for your beach and ocean photos.
Do you love to dance? Or have you played dancing games on the Wii? This is the perfect kit to scrap those crazy pictures!

This is the perfect kit for all your theme park pictures!! The bright colors in this kit make it a must have for everyone's scrapping collection.
A bright sunshiny kit to scrap all of your wonderful adventures.
This kit is perfect for all of your springtime puddle-jumping adventures, babies, and just everyday activities!
If you're looking for a kit to scrap your sweet baby girl with then look no further than Natlie by Cutie Fruity.