It's that time of the week again! Yep $2.00 Tuesday Time!! And we have plenty of goodies in the bin for you this week!!

Here are just a few of the kits that you will find in the bin today!

My hero by HD Creations is a great kit that will work for all those firefighter photos or those field trips to the fire station.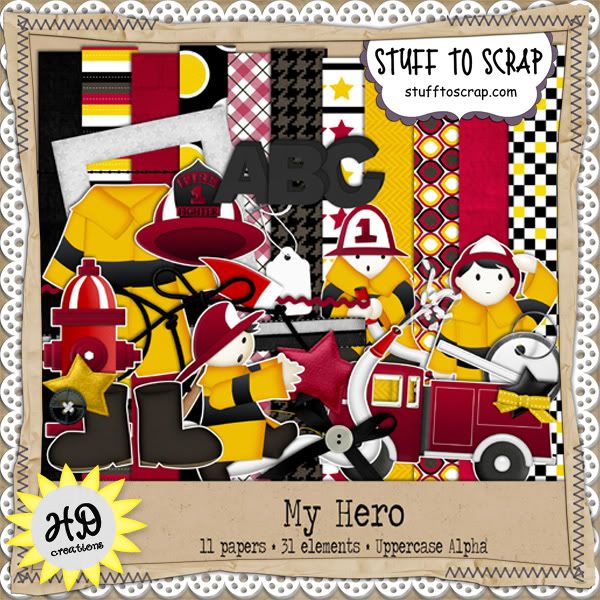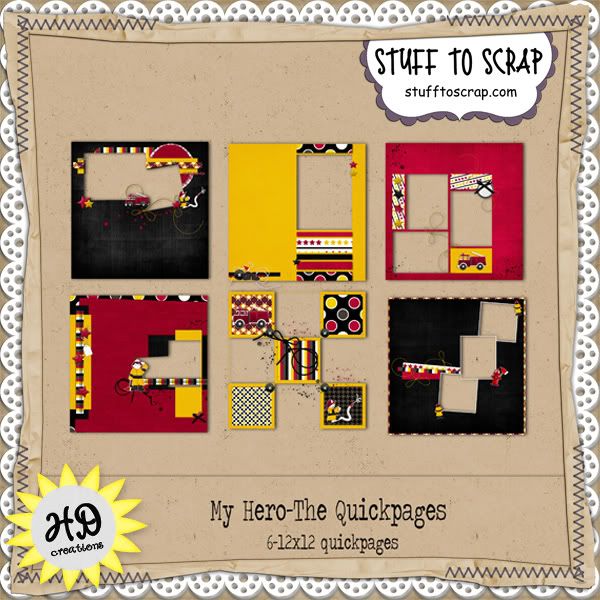 Family Time by Mom 2 Moo Designs is great for scrapping those everyday moments with your family!

Still need to scrap pictures from mothers day? Then you'll want Flower Scraps newest kit My Mother My Friend to scrap them with!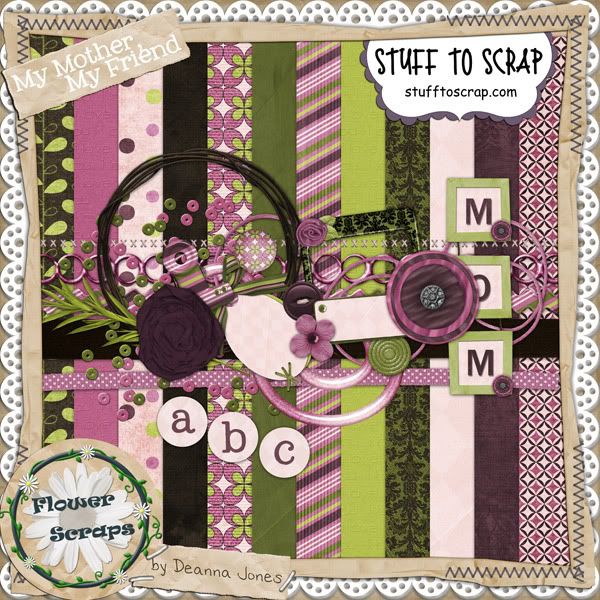 Scrap your Mother's Day photos with A Mother's Touch by MDK Scraps.

Choclate Kisses by Bonnie Blou Designs is perfect for those girly layouts.
Need a kit you can snuggle up and get warm and cozy with? Then look no further than Bonnie Blou Design's Cozy and Warm kit.

It's that time of year when people are planning their Summer vacations. School is almost out for the year. Just in case you are planning on going to Disneyland, Disneyworld, or the beach or lake, we have kits that are perfect for scrapping those pictures. Scraps N Pieces has their Where Dreams Come True kit and QP pack along with our Surf's Up kit and QP pack in the $2 bin

Need a kit that will have you scrapping all through the year? Then pick up Farewell my Summer Love by Mommy Me Time Scrapper.

Do you and your kids love to play outdoors? Well The Great Outdoors by Mommy Me Time Scrapper is the kit for you!!!
Aquarium Fun by Digi Designs by Nicole is the perfect kit for scrapping your Aquarium pictures and so much more!
And she has the matching quick page set and the CU Doodles in the bin today as well.
Here is a fun boys kit by Jensen's Motley Crew Designs with lost of unique elements. It is good for young boys or older boys.

Do you love to go camping or fishing? Well this is the kit by Jensen Motley Crew Designs is the kit for you!

This cute kit by Seal Scraps is perfect for scrapping pictures of your sweet furry friends, but also includes many versatile elements you could use for both boy and girl layouts as well.
Are you just getting around to scrapping some holiday pictures? SAHM Scrapper has two great kits to help you!

Looking for a super cute, gender neutral kit to scrap all those rainy spring days and all the fun springtime adventures? Look no further than Splish, Splash, Spring, a new kit out this week from Manda Lane Scraps. With a little rain, a little sun shine, and a few cute little animal friends along for the ride, this kit is sure to be one you'll go back to time and time again.
And you can pick up the Quick Page set for just $1.99!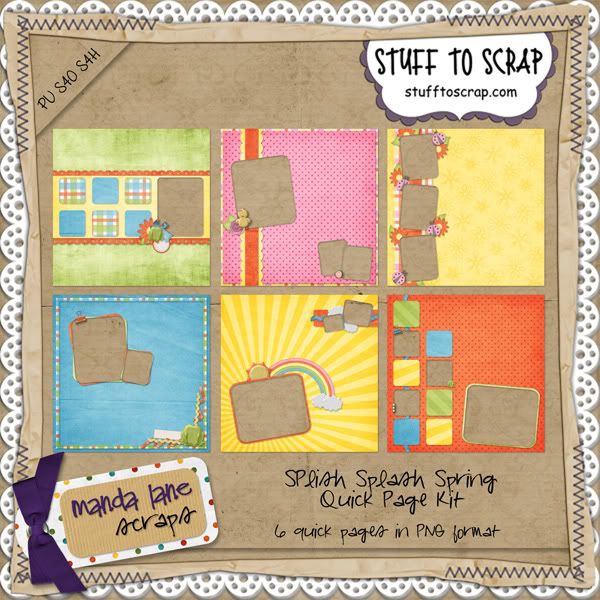 Manda Lane Scraps also has her newest release, Super Sweet Templates Volume 1 in the $2.00 bin this week. Packed with super cute scalloped edges and great picture placements, this pack will have you scrapping great pages in no time. There are 6 PU / CU templates in this pack in PSD and TIFF forms. The PNG files of the individual layers for each template are also included.

AmyDane Designs has 2 HUGE kits in the $2.00 bin today!
You don't have to be into grunge or skateboarding to love this kit! Graffiti is so versatile there are even a few flowers for your teen girls! Graffiti has 1 full alpha, 69 embellishments, 4 photo masks, 4 Word Arts and over 30 papers!
Game On! is an awesome teen basketball kit! Not limited to only boys, this kit is so big it is sure to have something for every style of baller! There are over 70 elements, 21 papers and a full alpha.
The smart kid just got cool! This school themed kit by Meagan's Creations is full of learning supplies and fun elements to scrap your pages.

This is a colorful, fun and beautiful kit by Adriana's Cafe that you can use for all your adventures in the zoo.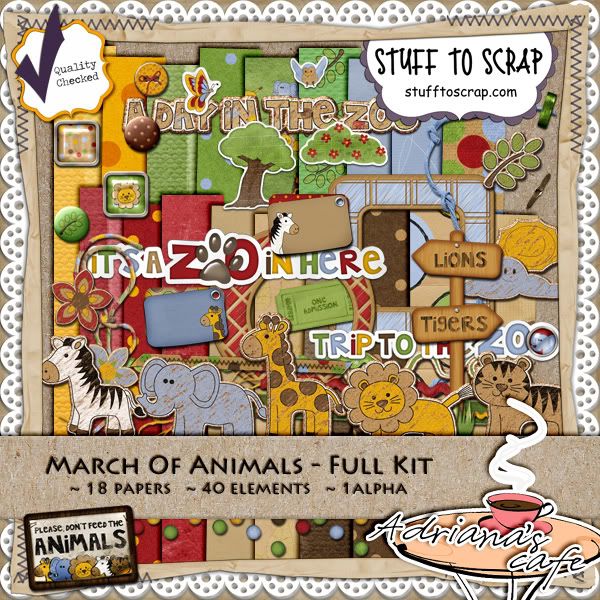 You can scrap anything with this cute whymsical kit by Adriana's cafe! And the cardstocks are 50% off today too!
This cute kit by Snowlady can be used with a variety of photos from family reunion pictures to those remaining summer vacation pictures.
This kit is the third in a series by Designs by Snowlady: Fruit of the Spirit. The soft colors in this kit are great for some spring or romantic photos
Summer is almost here and it's time to break out the bubbles to play with! Make sure to grab this fun and bright kit by B2N2 Scraps to scrap all your bubble pictures. If you post a layout using Billions of Bubbles on the B2N2 Scraps' Facebook wall, you'll earn a coupon to her store! The coordinating QPs are also in the $2 bin today!