I (Heidi) designed this kit for my daughter, Kaitlin's, 11th birthday. She helped me pick the colors. We went roller skating for her birthday party, hence the random roller-skate. but I needed one for her invitations. It had fun colors that are great for all types of girly pictures. This kit will be on sale for $2.50 for the first week, so go grab it now. Image is linked to the Store. Oh, and if you have boys, don't despair, our next release is a Happy Birthday Boy kit.
Here's a look at just the papers.
Emily's layout. I just love the STAR layout.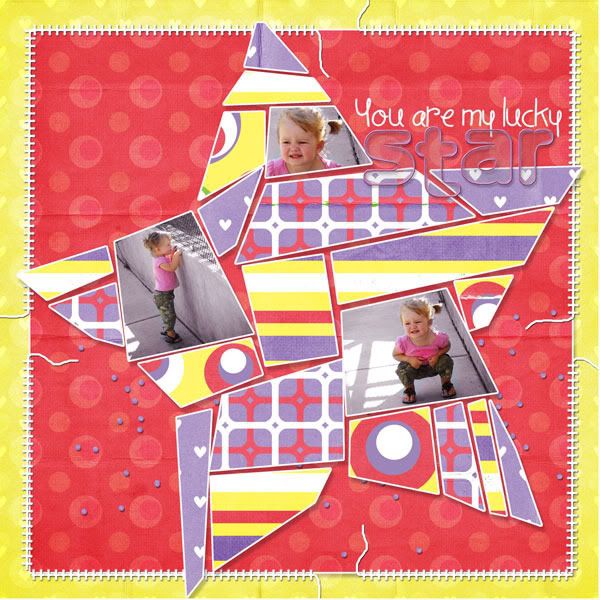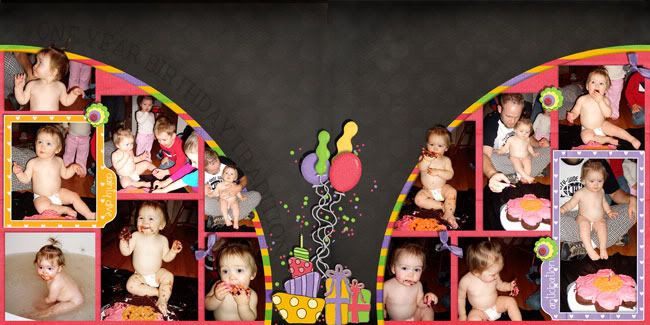 Kathy's cute layouts: This kit works great for her little girls pool pictures.
Lindsay's Birthday layout.
Adriana's, I just love how her balloon strings just pop off the page.
Brooke did these adorable layouts of her daughters birthday party.
Amy's layout, I love how she turned the middle picture, black and white.
Andrea, one of our newest CT members, was even able to use this kit with a picture of her son. Worked out great with that pink bull head.
Lisa, Is our other new CT member. Doesn't that cake look heavenly?
Here is the invitation and layouts that I did for Kaitlin's Birthday Party.
Lori's new siggy (since she doesn't have any girl photos to scrap.) This was made for the COW challenge in the forum this week.
Check back in a couple days to get our awesome CT freebies for this kit!