It's the best day of the week at Stuff to Scrap!  $2 Tuesday's are my favorite day of the week for scrapbook shopping, how about you!?  Images are linked to the $2 bin at the store.
Scraps N Pieces and AmyDane Designs have their very last day of getting their Extreme Home Makeover Collab parts today.  So, if you missed the deal this last week, you can still get it today for this low price.
Scraps N Pieces also has Early Spring for $2 today
You can pick up the beautiful Inspire kit from Designs by Christi today for the low price of $2
Designs by Snowlady has her racing kit , Start Your Engines, for you racing fans as well as Summer Nights, so, pick them up today for the sale price.
Scrapteam has marked down her Snuggly Blanket kit and her Valentina kit for $2 Tuesday this week.
You can grab MDK Scraps cute Peanut Butter and Jelly kit today.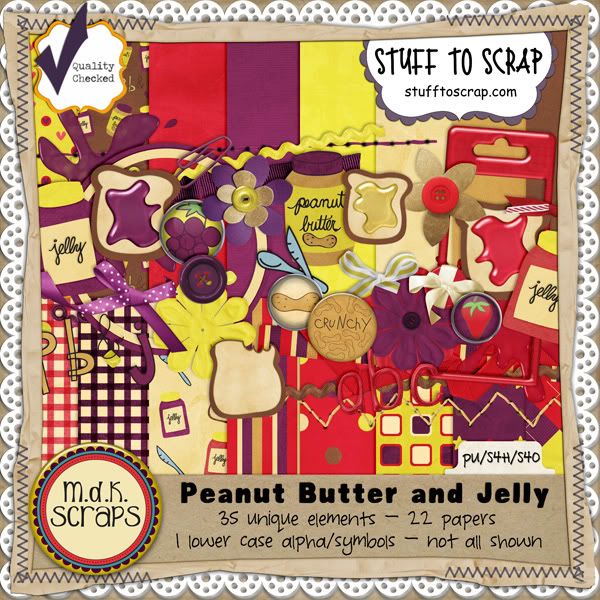 Designs by Ashlee has her girly Totally Teen kit as well as her Potty Boy and Potty Girl bundle.
Scrappin' Serenity has Ever After and it's coordinating QP pack along with Backyard Bliss and it's coordinating QP pack on sale today.
There are plenty more Spring kits and more in the $2 Bin at Stuff to Scrap, so head on over and start shopping!