I just love Valentines Day!! Even more since having kids. I love coming up with ideas for my kids Valentines. Note to self...start thinking about this year. Anyway, here is your first look at
Sealed with a Kiss.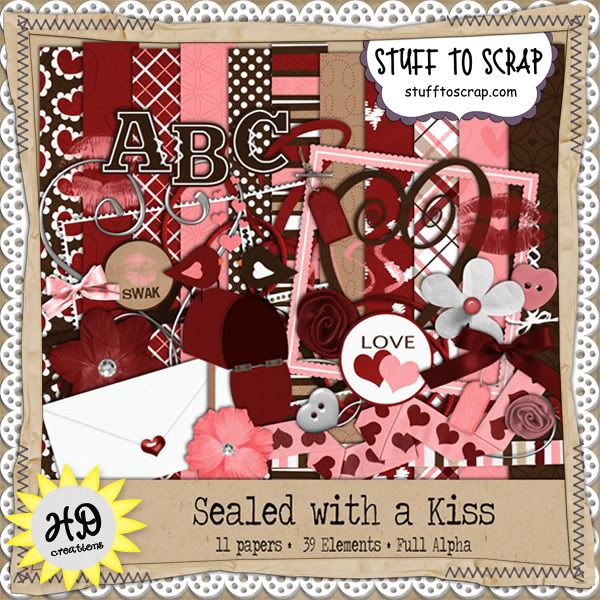 You can also get the
Cardstock
that matches the kit.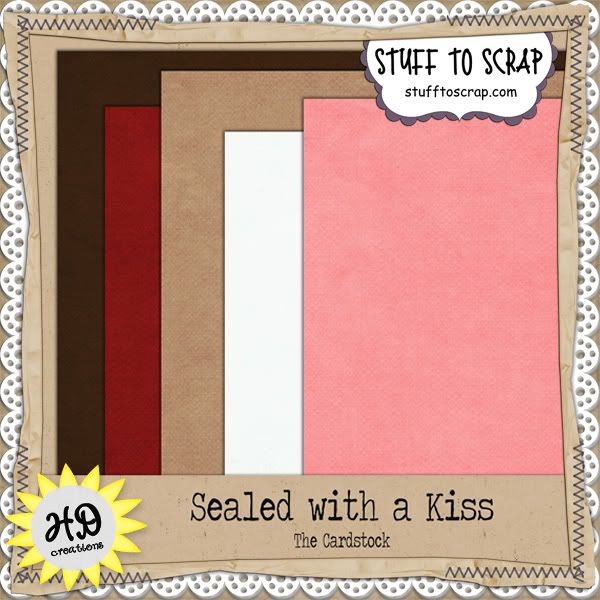 Let's take a look at what my CT did with this kit....AMAZING!!!

Instead of doing Quickpages this time, I thought it would be fun to do some brag book pages....and good news you can get them free for one week. All you have to do is follow the blog train from my CT to get each page. After a week they will be for sale in my store. To start off the blog train pick up the add on for the kit. Head on over to my
blog
to get started in the blog train!!!!
Want to save some money....pick up
the bundle
of the kit, the add-on, the cardstocks and all the BB pages. What a deal!!! Pick up the kit this week for $2.50, everything else is 25% off. Hurry on over!!!
Happy Scrapping!!!