Ashley (Seal Scraps) here with the 4th day of the STS Countdown to Christmas. I sure can't wait to collect all the parts of this amazing countdown because I am just in *love* with the beautiful colors!
I've made a mini kit for you to go along with all the other pieces. Just click the preview and head over to the store to grab it for free today only!
Also, today happens to be my birthday, so I've put
my whole store
on sale to celebrate today and tomorrow and you can get another freebie from my latest kit over on
my blog
!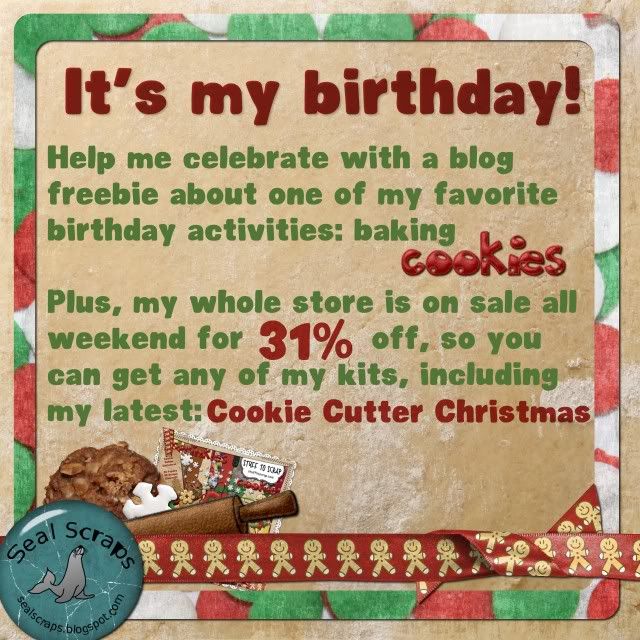 Hope you enjoy these!