Are you a nature-lover and have lots of pictures of the great outdoors? Have you spent your summers and falls hiking trails and need a kit to scrap all these fun activities? I'd been looking for just such a kit and coming up a bit short on exactly what I wanted, so I decided to create one! "Take A Hike" is a huge mega-kit with 36 papers, 87 elements, and 4 alphas. I probably could have kept going on and on with this kit, but then I'd never get it to any one else to use! LOL! So, I've forced myself to stop and you can now get the whole thing in my store.
Or, if you're too busy enjoying the great outdoors to actually be scrapping this summer, I've created a set of 4 QP's to go along with it. Plus, at the very bottom of the post I have a cute little freebie sampler pack for you as well!
Hope you all enjoy using this one as much as I've enjoyed creating it!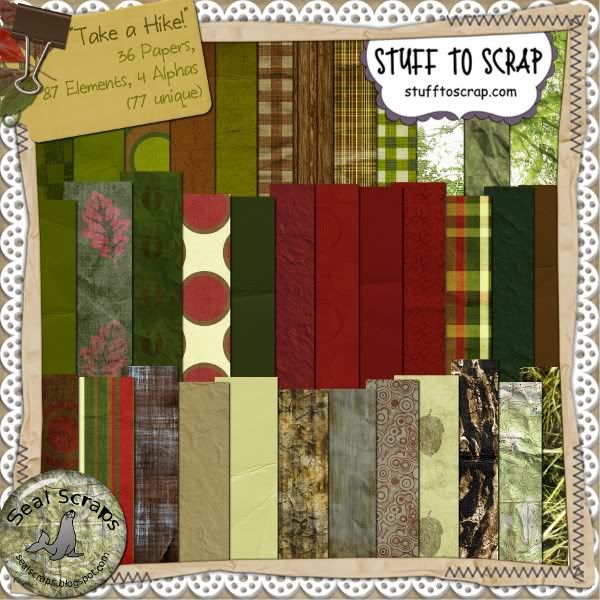 I decided to try the versatility of it and do one of my "baby" sister from years ago too. :)
And here are a few from my awesome CT:
Cami Jo:
Sheri:
And Kendra:

And here's your freebie sampler. Just click to download and then go check out the rest in the store!