Katie here to share some super cute eye candy...and it's for a great cause too! Did you know that this month's STS mega collab is a charity kit with the proceeds going towards building a playground for special needs kids? Well now you do! The STS designers did a wonderful job putting together the cutest kids kit I've ever seen. It has all of the vibrant beautiful colors you'd expect in a children's kit and the papers and elements are breathtakingly cute! If you haven't checked it out yet, click on the kit preview to be taken to the STS store and see it up close for yourself!
Here are a couple of layouts I did using the kit: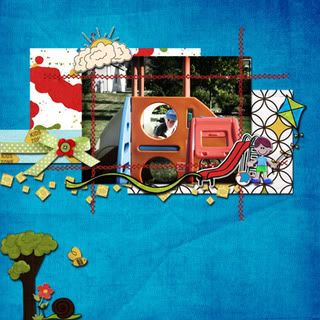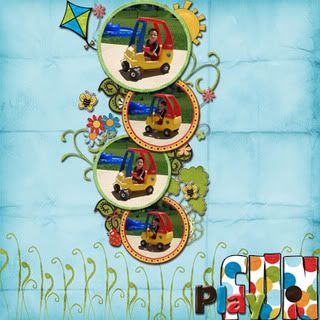 And here's the clickable kit preview:
Go check it out! You won't be disappointed!